Friday nights during high school basketball season were getting hectic for Terre Haute newspaper sports teams in the 1970s.
"Oh my God, that was crazy," recalled Greg Little, a former Tribune sportscaster.
The adrenaline rush of those evenings and a particular mission got Little hooked on community journalism.
The former staffs of Terre Haute Star and Tribune have combined their efforts each weekend to create the Sunday Tribune-Star edition. In the late 1970s, Tom Reck, Star's late sports editor, sent Little to write "Sunday special" stories for the Sunday sports section. The plays went beyond points, rebounds and quick comments from coaches. Little covered the games, but spent more time talking with those coaches, players and maybe fans, and added atmosphere and history.
"It was more about people than games," Little explained. "It had a big influence on me. It put ink in my blood."
Nearly 45 years later, Little is the editor of California's oldest continuously published weekly, the Mariposa Gazette. The 63-year-old Clinton native, a West Vigo High School graduate and father of four, is also the author of a new book, "-30- Why Small-Town American Print Journalism Is Anything But Dead (As Long As the Beancounters Stay Away)." The venerable trade publication Editor & Publisher devoted a podcast interview last August to Little's book. In 2020, E&P also featured Little in its first "15 Over 50: Honoring Leaders Driving the News Industry Forward".
Little's book traces his own career and life, but places the story in the larger context of the newspaper industry's journey from its heyday in the 1970s through the leaner era of ownership. businesses in the 21st century. During those years, Little worked at newspapers in Indiana, Montana, Wyoming, Texas, Tennessee, Pennsylvania, and California. He and his wife, Nicole, bought the Mariposa Gazette in 2016, and she is its publisher. The book traces the changes they have faced over their combined 60+ years in the field. The title of the book includes the old newsroom symbol signifying the conclusion of a typed story (-30-), as in "no more – the end".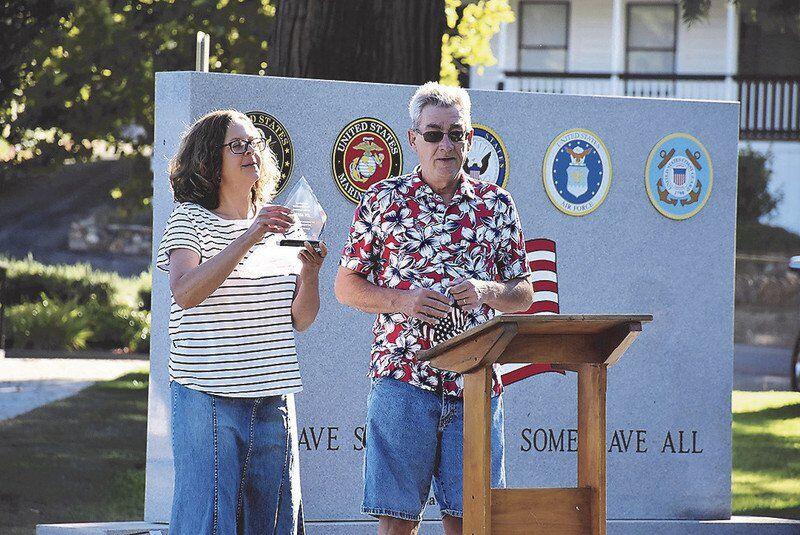 Little's message, however, is one of optimism, emphasizing that small-town journalism is vital and has a bright future, with its -30s- nowhere in sight.
"I guess I'm the eternal optimist," Little said by phone earlier this month from the Gazette newsroom.
In the Editor & Publisher podcast interview recorded last summer, E&P host and editor Mike Blinder told Little, "You're not just writing a book about local journalism; it's almost like a trip to help anyone who wants to understand the value of what a newspaper community is to a community.They see it through your eyes.
Little began writing "-30-" after his job was cut as part of a cost-cutting move at a small company-owned Idaho newspaper.
"I thought about quitting journalism. Either that or I would find my own newspaper," he recalls. "And by chance, I found our diary."
California is where you should be
An advertisement seeking new owners for a weekly newspaper in rural midtown California. He caught the attention of Greg and Nicole, his wife of 20 years. At 46, she's done "pretty much every newspaper job except running a press" since her days in Rock Spring, Wyoming, where she worked in the composition room and met Greg, the editor in editor of this newspaper.
When the opportunity to run their own newspaper in California arose, they purchased the Mariposa Gazette and moved there with their son, Price.
"We are rural. We are the gateway to Yosemite [National] Park. It's a great place to live. It's a small, tight-knit community," Nicole said of Mariposa County.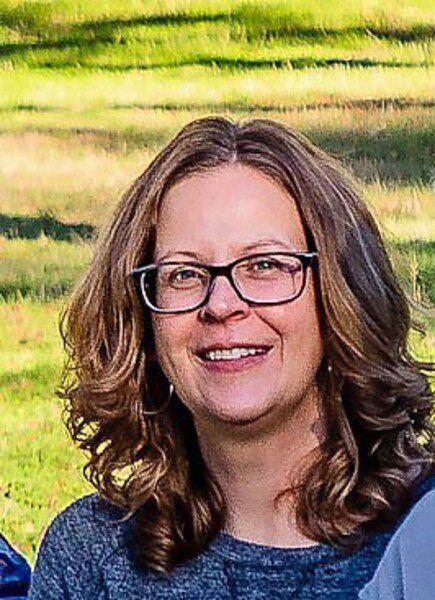 It's also a good newspaper town. "You can't get our news anywhere else," she said. It includes coverage of school board meetings, Little League baseball, news reports and high school sports.
The Gazette circulates to 4,000 homes in a community of 18,000. Circulation of the small dit has increased by 15% and advertising by 20% over the past four years. A team of eight employees produces a newspaper published every Thursday, complete with a visitor's guide, a catering page and a special graduation section. Seventy-five percent of Yosemite National Park is in Mariposa County, and park tourism draws 4 to 5 million visitors annually. The newspaper supplies the six hotels with free newspapers. Their following is strong on social media platforms Facebook and Instagram, as well as on their website.
"We did well here," Little said. "We are profitable."
The United States has lost more than a quarter of its newspapers since 2004, including 70 dailies and more than 2,000 weeklies and non-daily publications, according to the University of North Carolina's Expanding News Deserts Project. "The loss of local information has significant political, social and economic implications for our democracy and our society," the UNC summary states.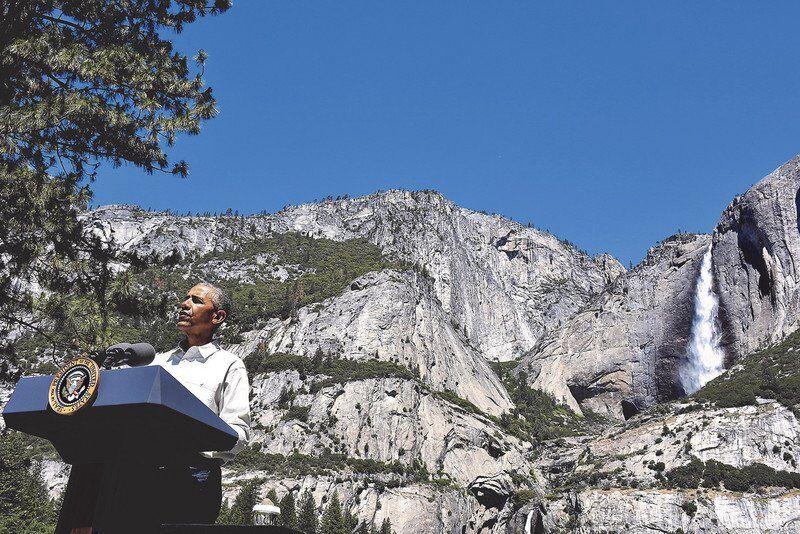 Information deserts are communities that find themselves without a newspaper, local television station or news radio station. "One of the impacts is that governments become more corrupt," Little said. "No one is there to watch."
'Incredibly important' issues
The most impactful stories of Little's career have been local. Stories of murders on an Indian reservation in Montana have raised awareness of federal violence against women law. His reporting in Tennessee helped stop the illegal dumping of sewage sludge.
"It doesn't sound like a sexy issue, and it isn't, but it's incredibly important," Little said. "It can be something as small as a dangerous intersection and as big as a murder. This stuff is huge, and this stuff is now getting lost" in communities with information deserts.
In an increasingly corporatist economy, Little thinks small town newspapers and news agencies can thrive under a local structure like the Gazette.
"One thing we can do is get these logs back into the hands of local ownership," Little said. "Here we get answers, which is like tearing your hair out some of the time, but generally it's great."
At the Mariposa County Library, Librarian Janet Chase-Williams notices the efforts of the Gazette staff.
"A small-town newspaper is indispensable, especially when the whole county has only 18,000," Chase-Williams told the Tribune-Star. "We are a close-knit community, and the issues covered by the Gazette are personal and immediate.
"The Littles brought a good degree of professionalism to the paper," she added. "That professional aspect is highly valued by someone like me, a librarian, who is constantly trying to educate the public about the importance of who gives them information and the kinds of biases those people may have."
Although his peak Friday night sports days in Terre Haute have passed, Greg still draws inspiration from news journalism.
"I have such a passion for it," he said, "and it's more important than ever."
Mark Bennett can be reached at 812-231-4377 or [email protected]