Apple Reports Record Third Fiscal Quarter Revenue; Services, iPhone saves the day
---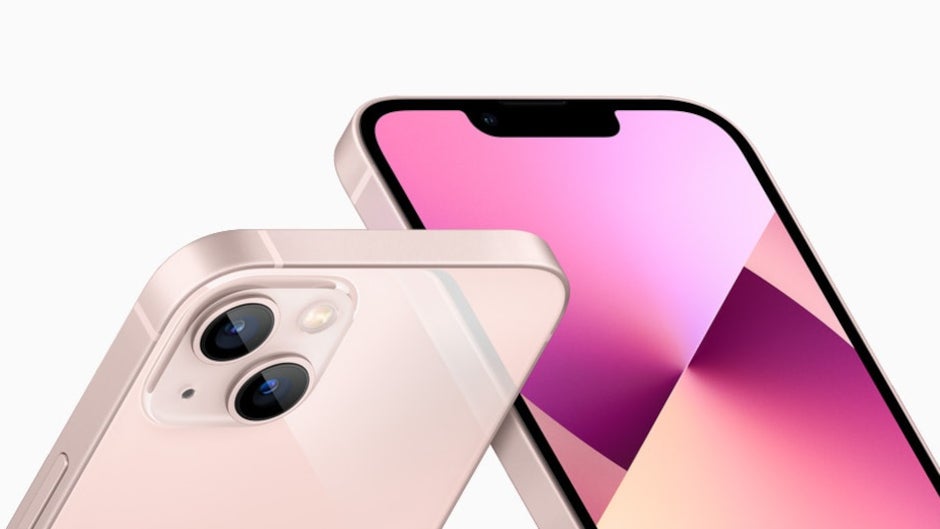 Apple reported a slight increase in iPhone revenue for the fiscal third quarter, with the device generating $40.67 billion in revenue over the three months, beating Wall Street's estimate of $38.33 billion. dollars. That's a 3.2% year-over-year increase from Apple's reported $35.87 billion iPhone gross for the same quarter last year. For the first nine months of fiscal 2022, Apple received iPhone revenue of $162.86 billion. For the first nine months of fiscal 2021, that figure was $153.11 billion, meaning Apple grew iPhone sales 6.4% year-to-date compared to the same period last year.
The only other division that posted an increase was Services. The unit saw a 12.11% increase in revenue, from $17.49 billion reported in the third quarter last year to $19.60 billion reported this year. The Services unit includes Apple Pay, App Store, AppleCare, iTunes, iCloud, Apple Music, Apple TV+, and more. It is Apple's second largest business unit after the iPhone.
Apple iPad sales dip but still manage to beat Wall Street analysts' expectations

Demand for tablets declined as businesses started to reopen offices again as fear of COVID waned. At the height of the pandemic, consumers and students forced to work and learn from home started buying tablets in droves to do their jobs and entertain themselves with games and streaming apps. For the third fiscal quarter, Apple reported revenue of $7.22 billion, down from the $7.37 billion in tablets Apple recorded in the same quarter in 2021, which led to a slight decrease of 2%. Still, the results topped analysts' forecast of $6.94 billion in iPad sales.
The generally reliable Wearables, Home and Accessories unit was a disappointment. This division, which includes AirPods and the Apple Watch, brought in $8.08 billion compared to the $8.78 billion it raised in the same quarter last year. This equates to a 7.9% year-over-year decline.
Apple grew its business in the Americas (+4.5%), Europe (+1.8%) and the Asia-Pacific region excluding Japan (+14%). Sales fell in Greater China (-0.1%) and Japan (-15.7%).
Despite mixed results, Apple posted the highest fiscal third-quarter revenue in company history at $83 billion. This exceeded Wall Street expectations of $82.81 billion and represented a 2% annual increase. Net profit was $19.44 billion, down 10.6% from $21.74 billion a year earlier. Analysts expected Apple to report earnings per share of $1.16, which Apple topped by reporting $1.20; again, that was an 8% drop on an annual basis. iPhone sales in the fiscal third quarter accounted for 49% of company revenue, flat on last year's fiscal third quarter results.
Apple CEO Tim Cook said, "Record results this quarter are a testament to Apple's ongoing efforts to innovate, advance new possibilities and enrich the lives of our customers. As always, we lead with our values ​​and express them in everything we build. , from new features designed to protect user privacy and security, to tools that will improve accessibility, as part of our long-standing commitment to creating products for everyone."
Tim Cook's comments on the current quarter indicate that Apple is still experiencing weak spots. The cook said CNBC, "In terms of the overall outlook, we expect revenue to accelerate in the September quarter despite some pockets of weakness."
The company's Chief Financial Officer, Luca Maestri, added, "Our June quarter results continued to demonstrate our ability to effectively manage our business despite a challenging operating environment. We set a revenue record for the June quarter and our installed base of active devices reached an all-time high in all geographies. product segment and category. During the quarter, we generated nearly $23 billion in operating cash flow, returned more than $28 billion to our shareholders, and continued to invest in our long-term growth plans.
Apple shares soared after the announcement. During regular trading on NASDAQ, Apple shares rose 56 cents or 0.36% to $157.35. In after-hours trading, the stock rose another $4.46 or 2.83% to hit $161.81. The 52-week high is $182.94 while the 52-week low is $129.04.