BBB reports the most common scams in the Lincoln area | Community
---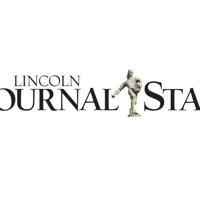 Each year, the Better Business Bureau (BBB) ​​analyzes Scam Tracker data submitted by consumers to assess which scams posed the greatest threat to communities. BBB data revealed that 2021 was the year of the online shopping scam in the Lincoln metro area.
The BBB looked specifically at zip codes found in Lincoln and calculated that over 43% of scams reported to the BBB Scam Tracker involved online purchases. This reflected national trends; consumers likely spent more time and money online in 2021 than ever before.
According to the latest BBB Scam Tracker risk report, online shopping scams are the riskiest type of scam and are expected to continue to be so in 2022. Supply chain issues, microchip shortages and societal changes fueled by the pandemic have made online transactions more attractive than ever. Scammers are aware of the growing market and will likely increase their efforts to capitalize on the ever-increasing volume of money changing hands online.
But the scams weren't exclusive to online shopping at Lincoln. The BBB has received reports of phishing scams, tech support, employment, healthcare, sweepstakes, fake bills, cryptocurrency, travel, moving, counterfeit products, credit cards and identity theft.
Phone and email rank among the most common means of contact for scammers in 2021, followed by social media and text messaging. Credit cards were again the most frequently targeted payment, but third-party transaction services were much more of a concern in 2021 than in 2020. This is likely to continue as peer-to-peer payment services, which are tied to a bank account or by credit or debit card, do not bear the cost of fraud like other payment applications. Thus, if an unsuspecting victim pays a scammer with this payment method, they are unlikely to be reimbursed for losses due to fraud.
The BBB always recommends that consumers speak up if you've been scammed. Even if you didn't lose any money in the process, it's imperative that consumers tell the community about their experience to prevent others from becoming the next victims of fraud.
Get local news delivered to your inbox!