Enjoy some guilt-free indulgence this new year with Pinkberry, fuel your passion!!
---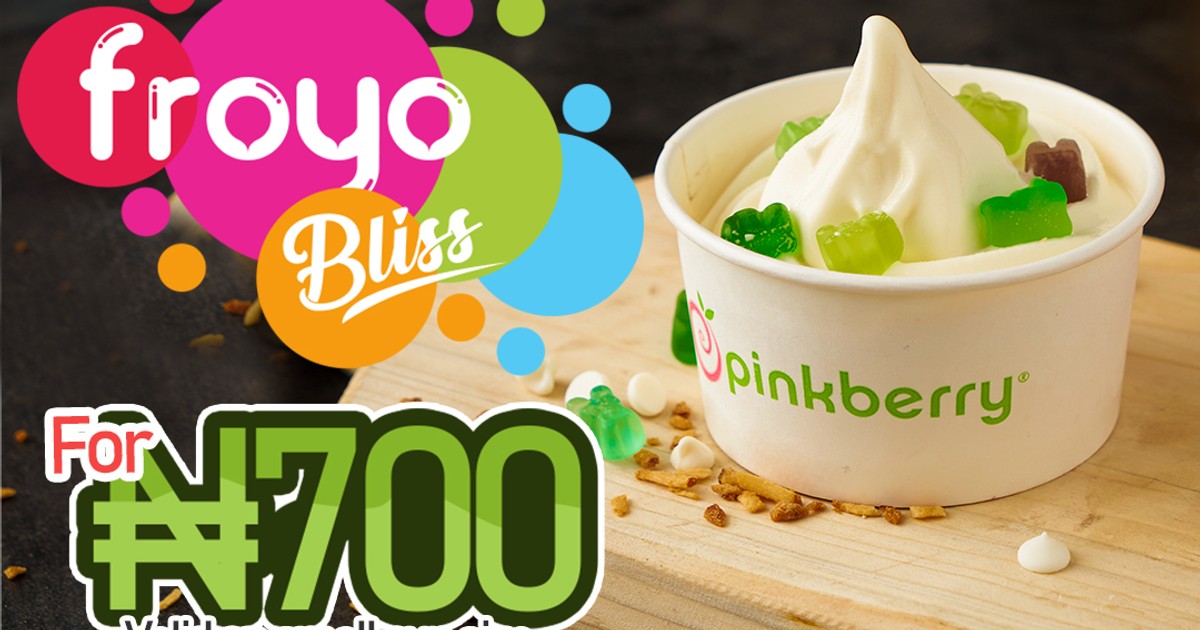 Pinkberry brings you tantalizing and exciting flavors that will rock your world with amazing deals that won't hurt your pockets. Get the Froyo feeling and dive into it indulgence without guilt this month and enjoy Pinkberry's delicious deals just for you – get a small cup of your delicious frozen yogurt for just 700N!!! Available in all stores in January. All you have to do is visit www.pinkberryng.com and have that whirlwind moment now!!
The new Pinkberry SWEET PASSION flavor is nothing but luscious and divine, uplifting your spirit as you enter the new year. Go ahead in this new year, soothe your taste buds with this sweet, fruity and incredibly refreshing new flavor. Available in all our stores and on www.pinkberryng.com
Kids aren't left out either, with the Pinkberry "Back2school" offer – get your yoghurt on a cone for just N800. Ahead, value offers, get 2 medium cups for N2400 and 2 large cups for N3400 – available in all flavors to enjoy. Pop into any Pinkberry store near you or order now through the Pinkberry website www.pinkberryng.com or the Eat N' Go mobile app.
It's even better when you order online and get 40% off a medium cup for N950 and enjoy a classic Pinkberry smoothie for N1500 only with favorite smoothie deal.
Visit any Pinkberry store near you or check out www.pinkberryng.com for more information and lock yourself into this joyful ride and swirling happiness this year!!!
Also stay connected and updated on all Pinkberry offers via their social platforms:
Instagram – @pinkberrynigeria
Facebook: @pinkberrynigeria
#FeaturebyPinkberrynigeria