How gym software can boost your fitness business and help it thrive
---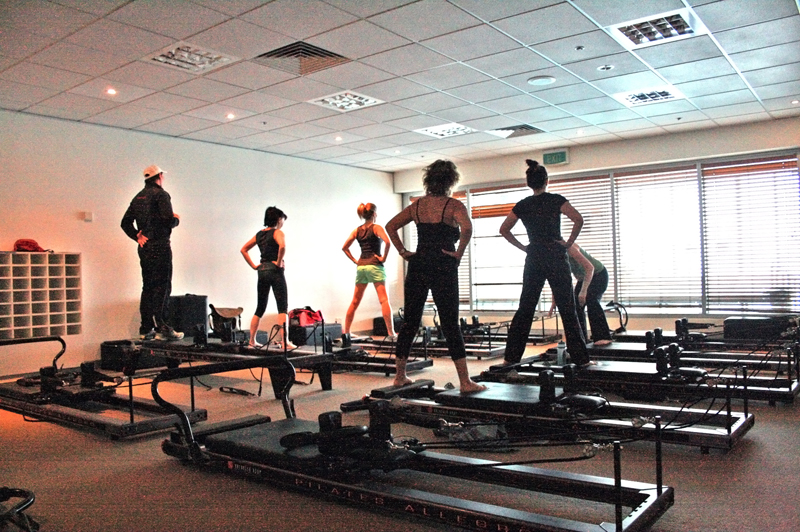 Pilates in a gym. Photo: LocalFitness / Wikimedia
To say that fitness and health clubs are essential for millions of people around the world is perhaps an understatement. More people than ever are expressing an interest in going to the gym.
Public awareness of fitness and wellness has exploded in recent years. Trends have turned to a healthier lifestyle and the promotion of exercise to let off steam and improve the general physical and mental well-being of people.
According to a recent reports, the global health and fitness industry represents more than $ 96 billion in 2021 and is growing. It is expected to continue growing at a rate of 7.21% from 2021 to 2026.
Having a gym membership and spending money on fitness was once considered a luxury, but today it's part of people's way of life. This represents a golden opportunity for savvy entrepreneurs and investors to enter the industry and launch gym and fitness clubs to meet the growing demand.
However, like most other small businesses, gyms and health clubs also tend to fail due to a lack of sales know-how and a lack of proper implementation of sales, marketing strategies. and management. This is where gym management and personal training software come in.
Gym software can not only help you streamline and better manage your health and fitness business, but also help you effectively market your business, engage with customers, and make a name for yourself in the hyper-competitive market of the gym, health and fitness.
What is gym management software?
Gym management software is an integrated system or platform used to manage information about members and activities of the health and fitness club. It automates all business management processes including booking, sales, marketing, accounting, inventory control, staff planning and fitness classes, and customer loyalty systems .
If you are an entrepreneur, owner or manager in the fitness industry, integrating a gym management software solution is a no-brainer. This can give you a marked advantage over your competitor.
The gym software management solution is useful for all fitness centers including yoga, pilates, gyms, dance studios and martial arts dojos.
However, choosing the right gym management system or software suite for your fitness business can be difficult due to all the options available in the market.
Fortunately, there are a few helpful tips you can use to choose the most suitable and effective solution for growing your business.
Tips for choosing the best gym software
The global pandemic has forced gyms and fitness centers to digitize and bring their customer management operations online to keep their business going. A good gym management solution with a centralized dashboard can make this task easier.
Here are some helpful ideas to help you choose the right gym management system for you:
1. Look for a user-friendly dashboard
An interactive dashboard is an essential part of any management software. A user-friendly panel will provide a one-click option for all services such as access to member profiles, course scheduling, payments and communications.
2. Easy member management options
Managing new and existing members is one of the crucial tasks of a gym management software system. The gym software allows you to track staff and student attendance and schedule classes with personal trainers.
Gym owners can also monitor individual performance and engagement. It helps them identify loyal and engaged customers and offer discounts and promotions for renewals to ensure long-term loyalty.
3. Automated billing and payment
Another essential feature of a good gym management solution is an automated billing and payment processing system. Effective gym software should be able to handle all forms of point-of-service payment.
The system should also allow you to set up automated reminders for pending payments for accessible customer renewal programs.
4. Data analysis and business performance reports
When purchasing a gym and fitness software solution for your business, look for additional features like reporting and analysis tools.
Some software solutions even offer real-time information on attendance rates, employee costs, total revenue generation, lead management and conversion, and other sales reports.
5. Mobile-friendly application
It's always nice to have an optimized mobile app integrated with your gym management solution. It helps you stay connected with your customers at all times.
A mobile app can also help members easily book a gym session, reschedule one, or cancel classes in an emergency.
Automated reminders, push notifications, and alerts will also help maximize user engagement and direct people to your center.
In conclusion
Ultimately, the most crucial feature that you should look for and demand when choosing a gym management system is that it integrates easily with your website. Gym software should reflect your brand and help customers understand the products and services offered by your gym.
Your automated gym software should be able to host live and prerecorded video for remote users, as well as be both employee and customer focused.