Kerry O'Keeffe talks about his passion for racing, Test cricket and Shane Warne
---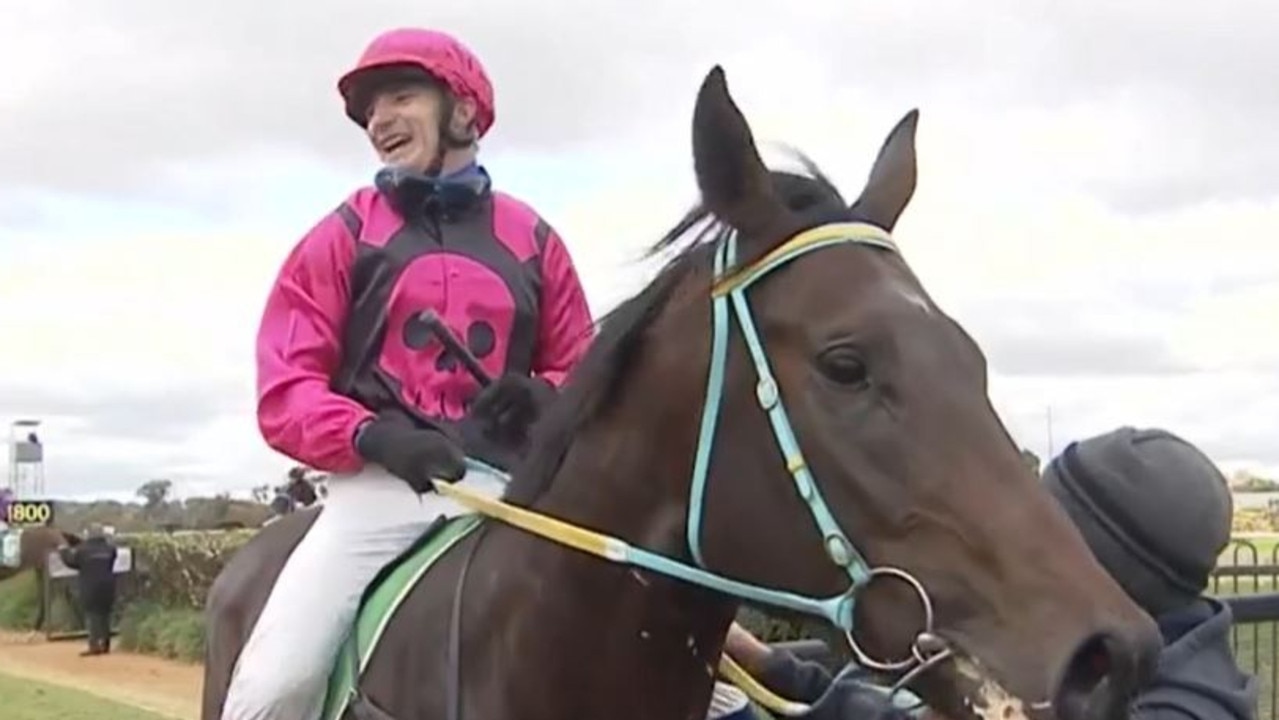 The racing colors are striking – black with hot pink shoulder pads and a large, prominent skull.
Kerry O'Keeffe, the former Australian Test cricketer and co-owner of Gallant Star, designed the colors and was so proud of them that he sought approval from jockey, Clayton Gallagher.
"We were in the ring before the Gallant Star race in Dubbo the other day and I said to Clayton 'these colors look good,'" O'Keeffe said.
Clayton Gallagher and Gallant Star return to the ladder after winning the Silver Goblet in Dubbo. Image: Provided
"Clayton replied 'yes they are, but what about that skull, I don't know if it works'.
"I don't think Clayton knew my nickname is 'Skull', I don't think he knows who I am!
"I thought it was beautiful – he was wearing my colors with the skull on it and he was wondering if it was good or not."
O'Keeffe then burst into that unique and infectious laugh which, along with his sporting knowledge and comedic wit, makes him such a popular and distinctive member of Fox Sports Cricket's commentary team and a compelling listener on the circuit. famous speakers.
A leg turner who took 53 wickets at an average of 38 in his 24 Test career, O'Keeffe also has a passion for thoroughbreds.
JOIN AUSTRALIA'S BEST RACING NEWS SERVICE, TIPS, ANALYSIS
But when his unbeaten two-year-old Gallant Star lines up in the Home Affairs at Coolmore Handicap (1100m) at Royal Randwick on Saturday, it will be O'Keeffe's first time at the famous racecourse in over 40 years.
O'Keeffe then revealed another humorous anecdote about the last horse he raced at Randwick.
His name was Vivatus and O'Keeffe was still playing cricket for Australia when the gelding made his racing debut.
"I was playing World Series Cricket in Rockhampton at the time and I remember telling all the boys that Vivatus was making his racing debut," O'Keeffe said.
"Vivatus was the first horse I ever owned and I was very excited.
"All the boys supported him and we listened to the race on the radio but Vivatus ran 30 lengths last.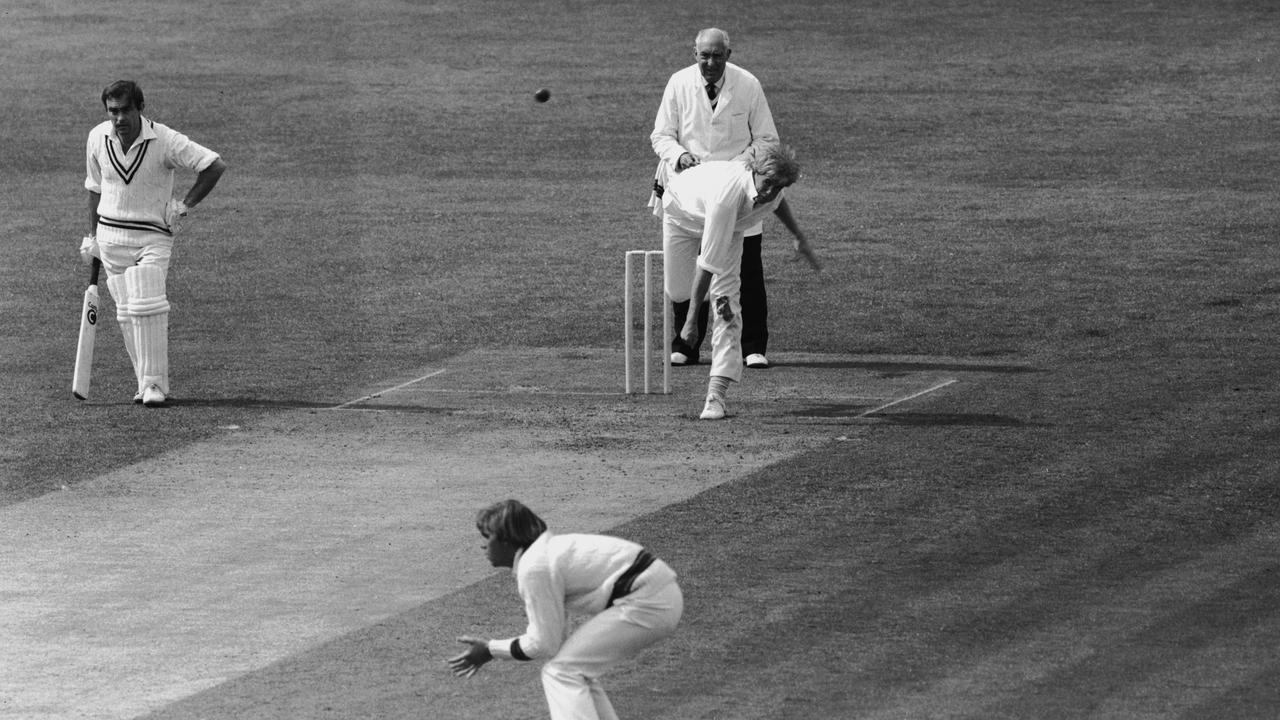 Kerry O'Keeffe in bowling action for Australia in 1977. Photo: Getty Images
"It was a day of shame for me, being made fun of for bringing that camel. Dougie (Walters) laughed out loud and asked if my horse had a hump or two.
But O'Keeffe had the last word. Vivatus, trained by David Mills, has become a practical horse with a penchant for producing monumental upsets.
"One day Vivatus won and paid $143 – and I didn't tell any of the boys! said O'Keeffe. "The teasing I received the day he first left was ringing in my head.
"Then there was another occasion when Vivatus won 66/1 at the Randwick midweeks.
"Sammy Mezzasalma and Graham Horselman rode Vivatus, we had so much fun with that horse but I haven't been to Randwick since."
O'Keeffe always retained an interest in racing but did not return to racehorse ownership for many years until he met David Ringland at a charity event in Dubbo a few years ago. years.
Ringland invited O'Keeffe for a round of golf the next day, and the pair developed a close friendship.
"I shared a few horses with David and we got a little lucky in the bush," O'Keeffe said.
"Then one day I said to him rather than having a hair on the tail let's go 50-50 with a horse."
Ringland looked for a horse to run with O'Keeffe and noticed Gallant Star in an Inglis online sale. The unraced juvenile had shown very little in two barrier events and Ringland was able to secure him with a bid of $32,500.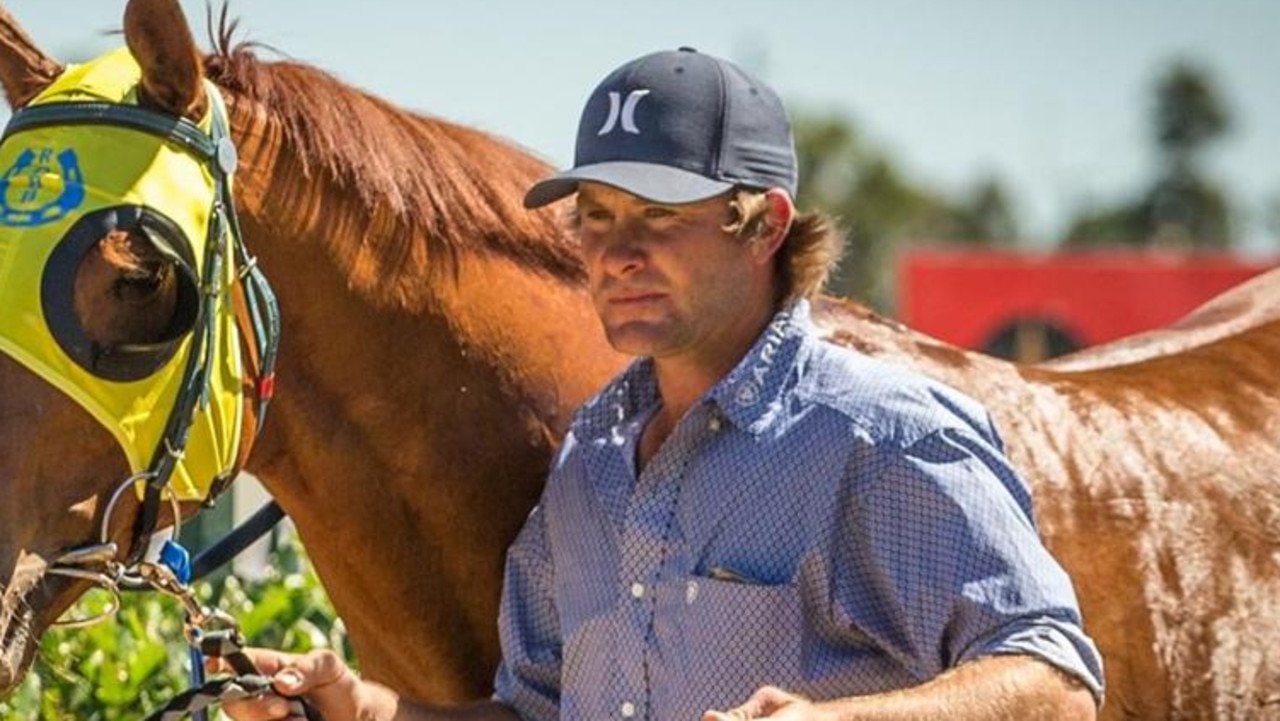 Coach Brett Robb set up Gallant Star for two wins in as many starts.
Gallant Star, by Widden Stud leading sire Zoustar, was then neutered and sent to trainer Brett Robb in Dubbo.
It's early days, but Gallant Star could be another example of a racehorse transformed by a gelding operation.
One of the most famous is Kingston Town, the legendary champion coached by Tommy Smith.
Kingston Town ran a long last on their Canterbury debut and were castrated immediately after that dismal failure. He went on to win 30 of his next 40 starts, including 14 Group 1 races, and was inducted into the Hall of Fame.
RECEIVE TONY BRASSEL'S INTERNAL MAIL
Gallant Star is unlikely to ever reach the heights of the big city of Kingston, but he made a perfect start to his racing career with successive victories at Dubbo. He brilliantly won the Silver Goblet by more than four lengths on his debut before beating older horses in a Class 1 race.
"Getting a good deal like we did and having it good enough to bring it to town is ideal," O'Keeffe said.
"From the moment Gallant Star was neutered, he showed he was a horse with a lot of ability. There was the suggestion that as a gelding he would run well and so it happened.
"He was never directed in his races and his trials. He was put under a bit of pressure on Dubbo's last start but when Clayton asked him for an effort, the horse just took off.
"So we're coming into town on Saturday, which is very exciting."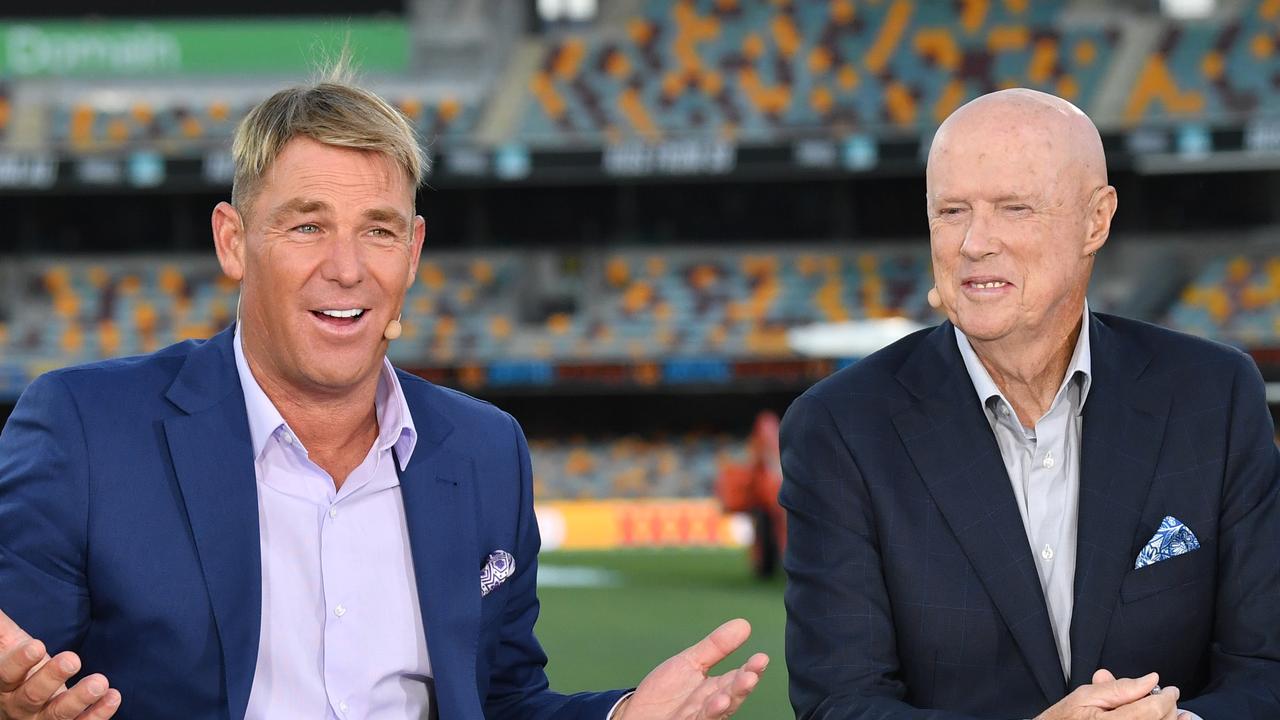 Kerry O'Keeffe commenting alongside fellow Australian Shane Warne. Image: AAP Image
Gallagher was retained as Gallant Star's runner who shot ideally in the fifth barrier for Saturday's two-year-old race.
In the first TAB Fixed Odds bets, Gallant Star shares the $5.50 favoritism with Godolphin's Troach and Athletica formed by Gai Waterhouse and Adrian Bott.
The youthful fly-half at Randwick has plenty of depth with three other unbeaten youngsters on the pitch – True Crime, Brudenell and Luna Volanti.
Gallant Star drew well in the fifth barrier but was not tested in extremely difficult track conditions, but there is an air of quiet confidence in the camp.
"I met Brett (Robb) and he's a nice guy," O'Keeffe said.
"Brett is a little underrated, but I think even he is a little excited about Gallant Star.
"You have to dream big in this game and we are watching The Kosciuszko with this horse."
Whether Gallant Star will even make it to Kosciuszko on the day of Everest at Royal Randwick in October only time will tell, but it's unlikely O'Keefe will be on the trail that day anyway.
O'Keeffe is still an integral part of Fox Sports Cricket's commentary team and the T20 World Cup begins on the Everest weekend, followed by another big summer of Test cricket with Pat Cummins' Australians to face the West Indies and then South Africa.
But it will be a summer of sadness for O'Keeffe as two of his fellow cricket commentators, Shane Warne and Andrew Symonds, both died earlier this year.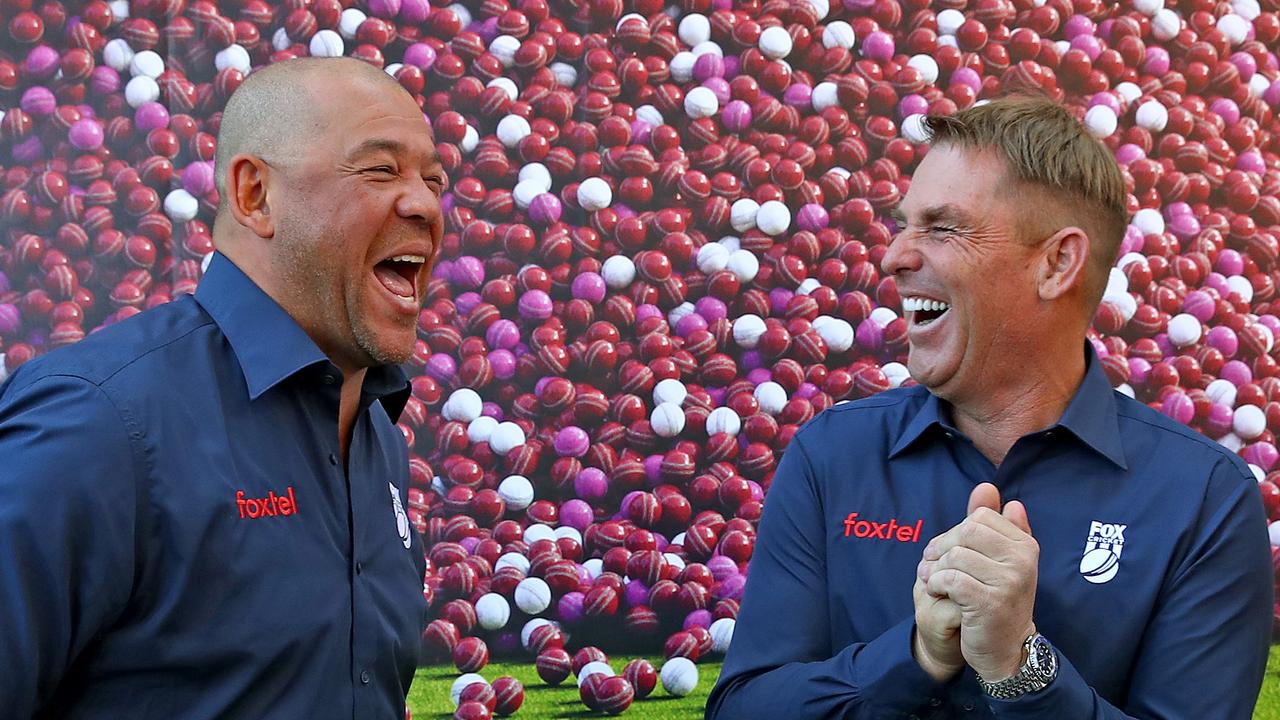 Kerry O'Keeffe will be missed by fellow Foxtel cricket commentators Andrew Symonds (left) and Shane Warne, who both died tragically this year.
"It's going to be tough not having Shane and Andrew there," O'Keeffe said. "It was a double whammy for us at Fox Cricket to lose them both.
"We lost them so soon after Rodney (Marsh), who was my wicket-keeper throughout my 24 Tests.
"Rodney was a great companion to me and in my darkest times he was always on the phone offering help. I miss him so much.
"I will also miss Warnie, because of his absolute love of bowling and his enthusiasm to discuss it at every opportunity. We wrist spinners are thin on the field and losing our number one ticket holder is really tough.
"There were a lot of layers to Shane and the fact that he was so gracious and generous, all of that will be missed.
"As for Andrew, his teammates loved playing with him and I think that's the biggest compliment."
But O'Keeffe, 72, is "putting the pads back on" as a cricket commentator next summer.
"I still love Test Cricket as much as ever," he said. "As a commentator, I get paid to participate in something I would go for nothing.
"I watch every ball from a test match and will when I step down from commentary. I'm so lucky to have my hobby as a job.
"So we have a good summer of Test cricket after the T20 World Cup because West Indies are better and South Africa are very strong."