Mel Gibson and Mark Wahlberg talk 'Father Stu' – and 'Passion of the Christ' sequel – Catholic Telegraph
---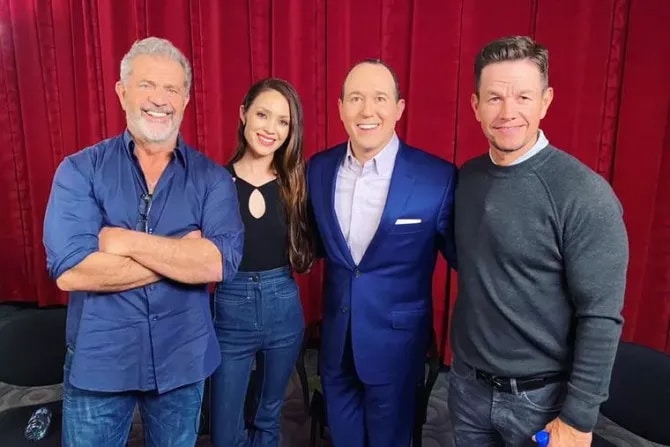 Washington, DC Newsroom, April 8, 2022 / 3:48 p.m.
When will the followers of "The Passion of the Christ" be able to see the sequel?
Not anytime soon, from the sounds of it.
In an interview on "The World Over" that aired April 7, Gibson, who produced, co-wrote and directed the hit 2005 film about the crucifixion and death of Jesus Christ, told EWTN's Raymond Arroyo that he hadn't yet settled on a script for the sequel, which picks up the story with the resurrection of Jesus.
"So when can we expect a script, Mel?" Arroyo asked.
"Well, I have two scripts," Gibson revealed. "So I have the pair, and they're both good."
Arroyo interviewed Gibson, actor Mark Wahlberg and writer-director Rosalind Ross about the launch of their new film, "Father Stu," a biopic about the late Father Stuart Long, a sensible Montana priest who died of an illness. muscle rare in 2014.
Wahlberg stars as Father Stu in the film and Gibson stars as Bill Long, the father of the late priest. The film is released nationwide on April 13, to coincide with the start of Holy Week.
"Father Stu was a living embodiment of grace, strength and suffering. And you hear it from anyone whose life he touched, that he was incredibly grateful for what afflicted him and that he had such dignity and strength," Ross told Arroyo.
"His life is such a beautiful example of humility. You have this guy who was a fighter, who fought everyone: an opponent in a ring; a guy in a bar; he fought the hand that was extended to him in life; he fought for his father's approval," she said. "And it wasn't until he found God that he realized he could let himself go a bit. And I think he's learned that standing up in the fight isn't always as effective as getting down on one knee and admitting you can't do it alone. You can watch the full interview in the video below.