Noida reports over half of new Covid cases in the state | News from Noida
---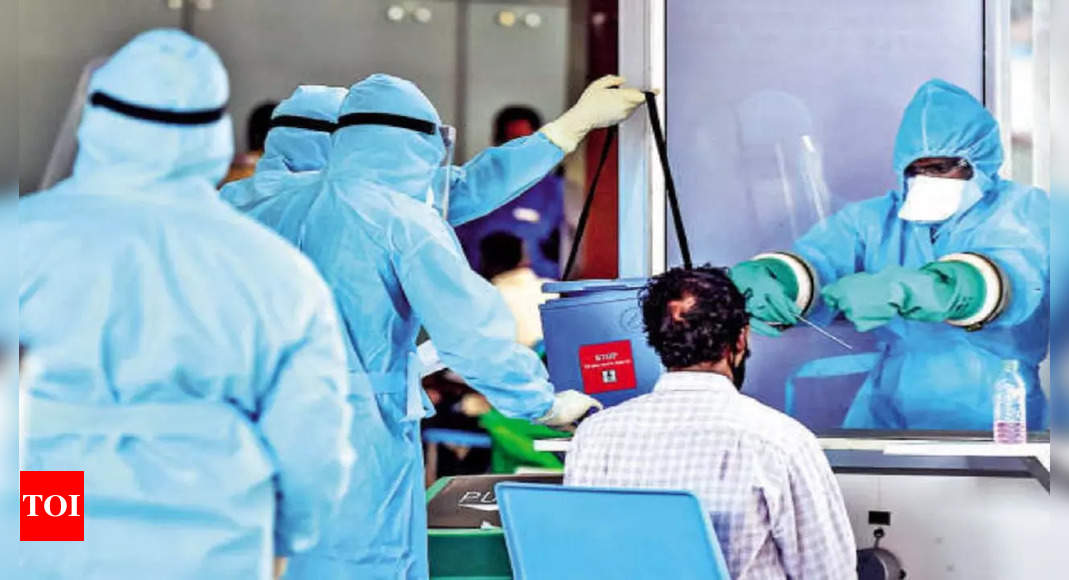 NOIDA/GHAZIABAD: Gautam Budh Nagar recorded 126 new Covid cases on Saturday, bringing the number of active cases in the district to 605. Health officials said no deaths were reported on Saturday, while 89 patients had recovered.
The district, however, continued to report the lion's share of positive cases in the state that day. As many as 226 positive cases were recorded in UP on Saturday, with GB Nagar recording over 55% of the total.
District Magistrate Suhas LY said the increase in coronavirus cases in Noida is due to more testing.
"We have around 25 labs for Covid testing that are doing smooth testing and sharing data every day. There are districts that don't have labs for testing, so data comparison is not rational," Suhas said, adding that most covid-positive patients are isolated at
home
. "Medical experts have said that in this wave the virus is not very strong and the lungs are not infected in most cases," he said.
Data obtained from the health department showed 4,023 vaccinations in the district on Saturday.
Meanwhile, Ghaziabad reported 46 new cases in the past 24 hours. With that, the tally in April has so far risen to 355 from just 195 in March. Of the total 46 cases, 20 belong to the age group of 21 to 40 years old.
The total number of active cases in Ghaziabad currently stands at 207. As many as 7,1915 samples have been tested in the month of April so far, while the positivity rate so far for the said month is 0.49%. .
District Surveillance Officer RK Gupta said, "The focus is on testing and we have increased the number of teams to 54. For schools, five to six mobile teams are dedicated to frequent tests in schools.