Penske's passion is good for the city, the state – Indianapolis Business Journal
---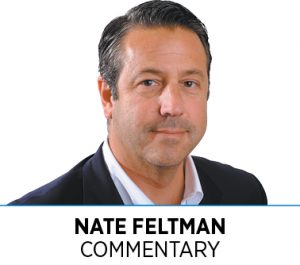 As all Hoosiers know, May is a special month for us. No, not because we can experience sub-zero temperatures and highs in the 90s in the same month, but because the iconic Indy 500 will be taking place on Memorial Day weekend. And the events and festivities throughout the month leading up to the race make Indy a special place to live.
This year I feel a renewed enthusiasm for IndyCar and racing. For one, life is finally getting back to normal after a tough few years, and heading to the track during May for Hoosiers brings an absolute sense of normalcy. But it's more than that – Roger Penske's purchase of Indianapolis Motor Speedway has brought change and energy to IndyCar that hasn't been seen in years. Perhaps the energy comes from watching the 85-year-old business icon maneuver like he's under 40.
Speaking of under 40, I got a chance this week to see some of the excitement I've heard about up close as the Indianapolis Motor Speedway hosted a gathering of forty alumni under 40 years of IBJ. The sold-out event included a panel moderated by Jimmie McMillian, Director of Diversity and Senior Legal Counsel at IMS. Panelists included Penske Entertainment Corp. CEO Mark Miles, Senior Director of Partnerships Adam Gonzales and Senior Director of Premium Services Ellen Saul.
Panelists made it clear that Penske is no ordinary businessman. His attention to detail, work ethic and commitment to action were evident. Despite no fans (and therefore no ticket sales) in 2020, Penske invested nearly $30 million on the track to improve the customer experience. Forty alumni under the age of 40 came away clearly impressed with the visible improvements.
Miles explained that IndyCar's deal with NBC last year is already paying dividends for both parties. Viewership for IndyCar races is up more than 30% over last year. With 14 of IndyCar's 17 races on NBC this year, the opportunity to attract a new and diverse fan base is there. McMillian's efforts to make racing more inclusive and accessible to Indy's African-American community are exciting and impressive.
IndyCar's work to make the sport accessible to everyone is important. Gonzales explained that whether you have $40 to spare or you're a major sponsor, there's a place for you in IndyCar. More cameras on more cars, new LED maps and the ability to follow the race live on your phone on the track with new multi-view technology will help make the fan experience great no matter where you are. sitting on race day.
As Formula 1 racing becomes less and less accessible to the average fan, IndyCar is working to increase the accessibility of its entertainment product. We were treated to an example of IndyCar's work in this regard when driver Graham Rahal stopped by to discuss racing business. Graham recounted his early days pounding the pavement looking for sponsors to support his IndyCar dream. He noted that even today, some IndyCar drivers barely make a living as they pursue their dream of winning the Indy 500, racing's greatest spectacle.
Penske's passion for IMS and for the team he has inherited and added to since its acquisition portends a strong future for IndyCar and therefore for our city and state. Miles, McMillian, Gonzales, Saul and their colleagues are building an even more special product accessible to a wider audience.
Be sure to get out on the trail this year and experience the tradition and excitement that is so integral to our Hoosier heritage.•
__________
Feltman is publisher of IBJ and CEO of IBJ Media. Send your comments to [email protected]