The Sirius A is a Pocket PC with more ports than your laptop
---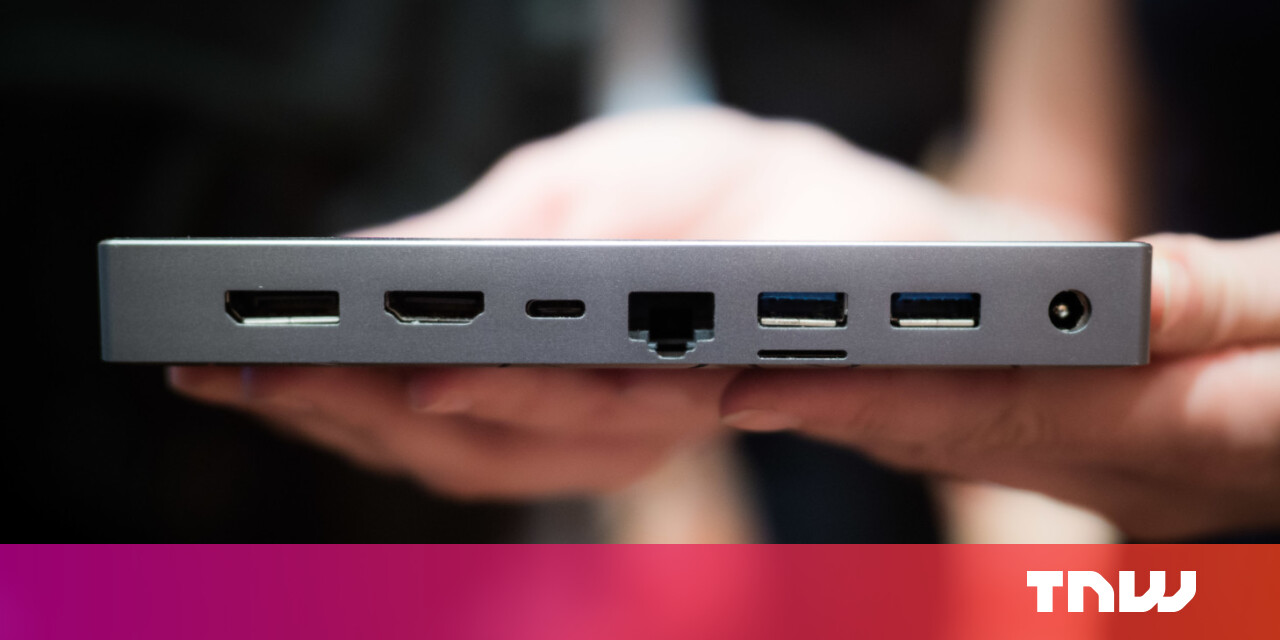 Listen, I get it. The future is upon us and everything should be wireless. And for the things that don't need to be, USB-C is a great all-in-one port.
But until that one-port future arrives, many of us depend on a litany of different connectors. That's what makes Ockel's Sirius A so refreshing: It's a small smartphone-sized Windows 10 PC that still manages to have more ports than most laptops on the market today.
Ockel got some recognition for its equally small Sirius B computer last year, but the Sirius A takes it up a notch with better specs, more ports, and a touchscreen.
Seriously, this thing crams in full-size DisplayPort and HDMI ports, Ethernet, two USB 3.0 ports, a USB-C port, a Micro SD slot, and a headphone jack. And yet, Apple (and Motorola, LeEco, etc.) can't even handle the headphone jack on its own these days.
The rest of the specifications are as follows:
Intel Atom x7-Z8750 (quad-core)
6-inch 1080p multi-touch screen
4 GB or 8 GB of RAM
64 GB or 128 GB of eMMC Flash
802.11ac Wi-Fi
Bluetooth 4.2
3000 mAh battery (3 hours of autonomy)
Front camera, microphone and speakers
Price $ 699 / $ 799
While Microsoft is working hard to bring full Windows 10 to ARM processors – and therefore smartphones – the Sirius A uses a more familiar Intel Atom chipset. I've already found Intel's Atom x7 to be very powerful for most productivity and video streaming applications (with less onboard RAM), so I don't see why that wouldn't be the case with the Sirius. A neither.
Of course, there is the question of who really needs this little computer, but Ockel sees a myriad of opportunities. As a full-featured Windows 10 device, it can run both full mobile and desktop apps for a high-powered entertainment station. Or you can use it as a handheld travel computer that you can plug into a monitor or TV, or operate through the touchscreen in a snap.
Ockel will also be throwing an HDMI cable in the box, highlighting its intended use connected to a larger screen. The three-hour battery life also means it's not a tablet replacement, but there isn't a tablet with that many ports either.
As a neat touch, once the Sirius A is hooked up to a monitor, it will turn the unit's screen itself into a keyboard and mouse (although, of course, you can plug your own).
It could make a useful secondary PC, media hub, or whatever else you want a Pocket PC for. The Sirius A recently completed a successful Indiegogo campaign, and units are expected to start shipping in May.